The Beat's Cash Call!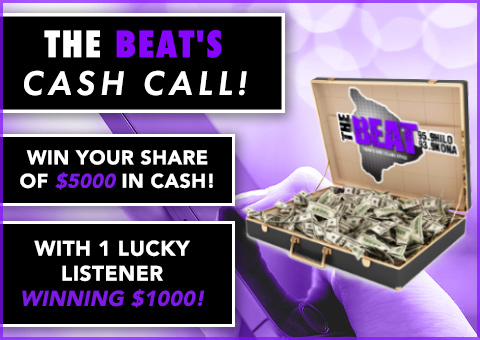 Listen to the Morning Mix at 7:50 a.m. & 8:50 a.m. for the keyword of the day. Then listen to Maelan in the middays & Patricio in the afternoon. When they ask for the keyword of the day, you will have 10 minutes to text the keyword to 808-969-6888. Then the next morning at 7:30, we'll randomly pick a number from the previous day's entries to call. If you answer, you'll win that day's cash call amount! If you don't answer, the money will roll over to the next day.
For rules and regulations. Click Here.